CNS Instrumentation provides comprehensive solutions for supplying industrial and environmental sites with measurement systems. Since it was founded in 2002, the company has diversified and now operates in many sectors: from real-time monitoring of parameters to detection of leaks or ageing of fluid distribution systems. CNS now serves more than 50 local communities and 250 industrial firms. The company is dynamic and prosperous, with core values centred on the human aspect in its relationship with its staff and clients. Since 2010, CNS has been a part of the SUEZ Group in its Smart Solutions segment.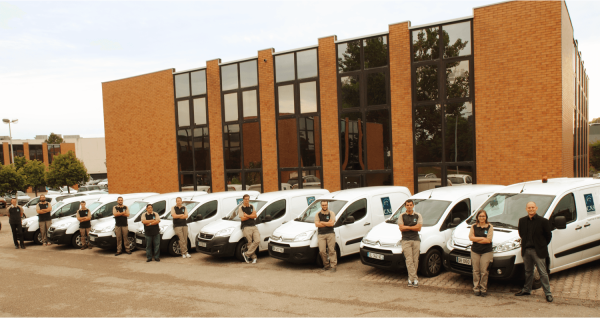 Instrumentation integration and comprehensive service
Field instrumentation services cover the entire project chain: study, consulting, installation, maintenance, and monitoring of devices as well as supply of ancillary services. To address client problems, CNS relies on technical experts with extensive field experience. Multi-disciplinary teams develop comprehensive, specific, and integrated solutions tailored to the project environment that extend beyond the specific field of instrumentation. CNS pays special attention to customer service through on-site response teams and robust services.
---
The expertise of CNS services is based on an extensive system of contributors. As a subsidiary of SUEZ Group, CNS combines its know-how with that of SUEZ technical expertise centres. These dynamic links make innovation the foundation of the company's core business to support development of technologies and products. This focus is the company's strength.
High-performance certified services to meet regulatory constraints for fluids
CNS Instrumentation is accredited with water agencies throughout France to monitor:
Total water volume
taken from the natural environment

"Closed-system flow"
and "free-surface flow"

Technical control of installation parameters.